The Gaelicat's Rest
---
One of Eorzea's premiere wellness resorts, situated in the quiet depths of the Twelveswood. Join us for peerless food and drink, professional tea service and massage at our spas, or live music and entertainment at the Tri-Moon Theatre just downstairs.

Lodgings also available for those who wish to extend their stay and enjoyment of the facilities.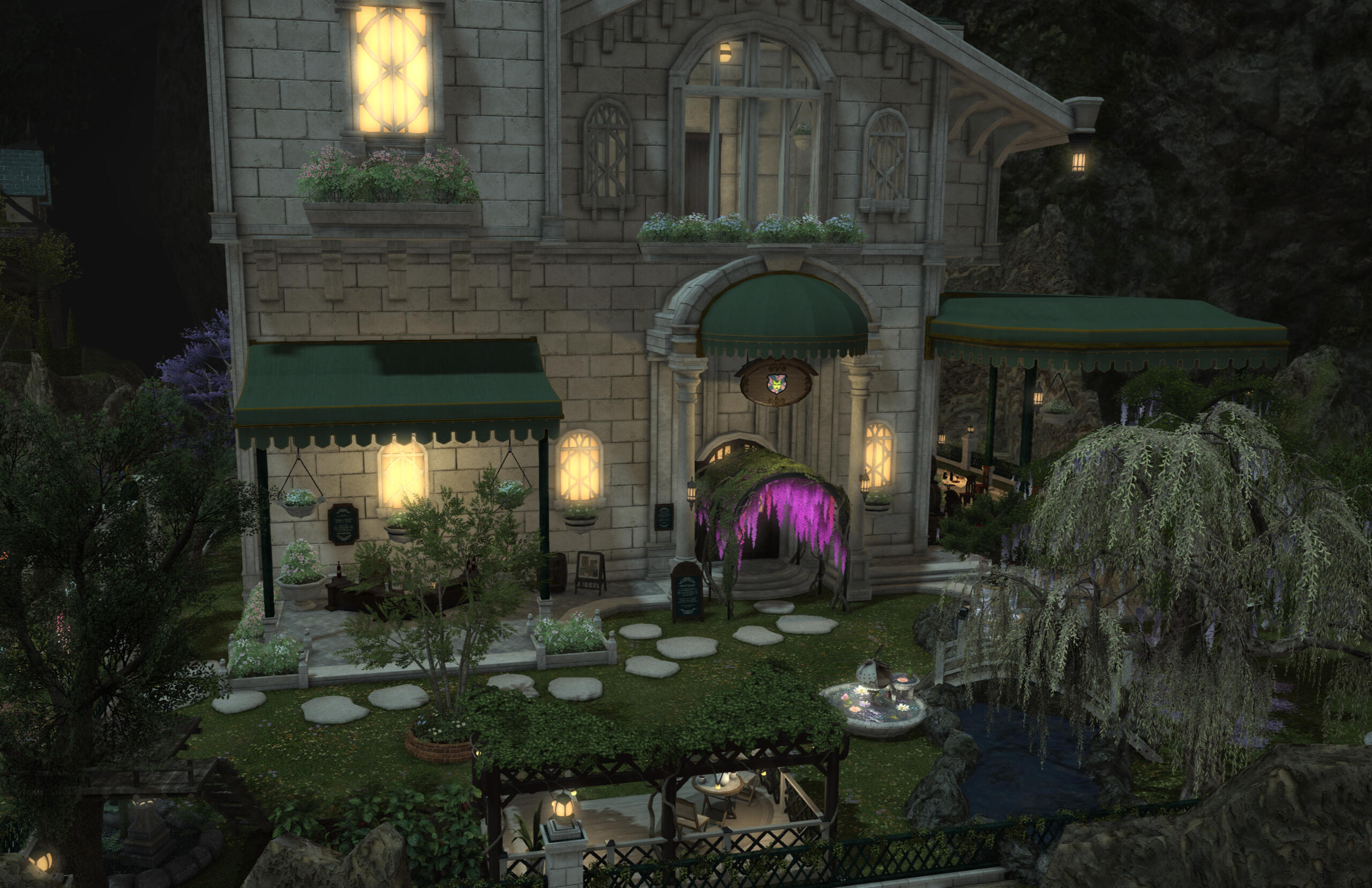 ---
Now seeking help in a variety of roles. Cooks, bartenders, wait staff, entertainers and more all welcome!

We also have a number of openings for back of house positions, from maintenance and procurement to an increasing need for security staff.

Take a break from the dangers of selling your sword and find new meaning in stable employment making lives better.
The Wayfarers are a good/neutral-aligned free company on Mateus centered around the Gaelicat's Rest, a full-service resort located in the Twelveswood.

Day-to-day RP is largely centered around living and working together in a location that opens weekly to the public.

Also featured is our ongoing FC plot, a world-spanning story open to all FC members regarding something sinister that's taken notice of this little getaway in the woods.

Located in a large plot in the Lavender Beds, 13th Ward Plot 58.

Contact Elise Oaks, Acheron Quinn, or T'eirlys Celah in game to apply, or join us on our discord.
Media
---
Our full resort grounds include everything you might need, from Bismarck-class dining, to spas and massage, to quiet green spaces and long-term guest accommodations.
Staff
---
Meet our friendly staff, ready to help.
Management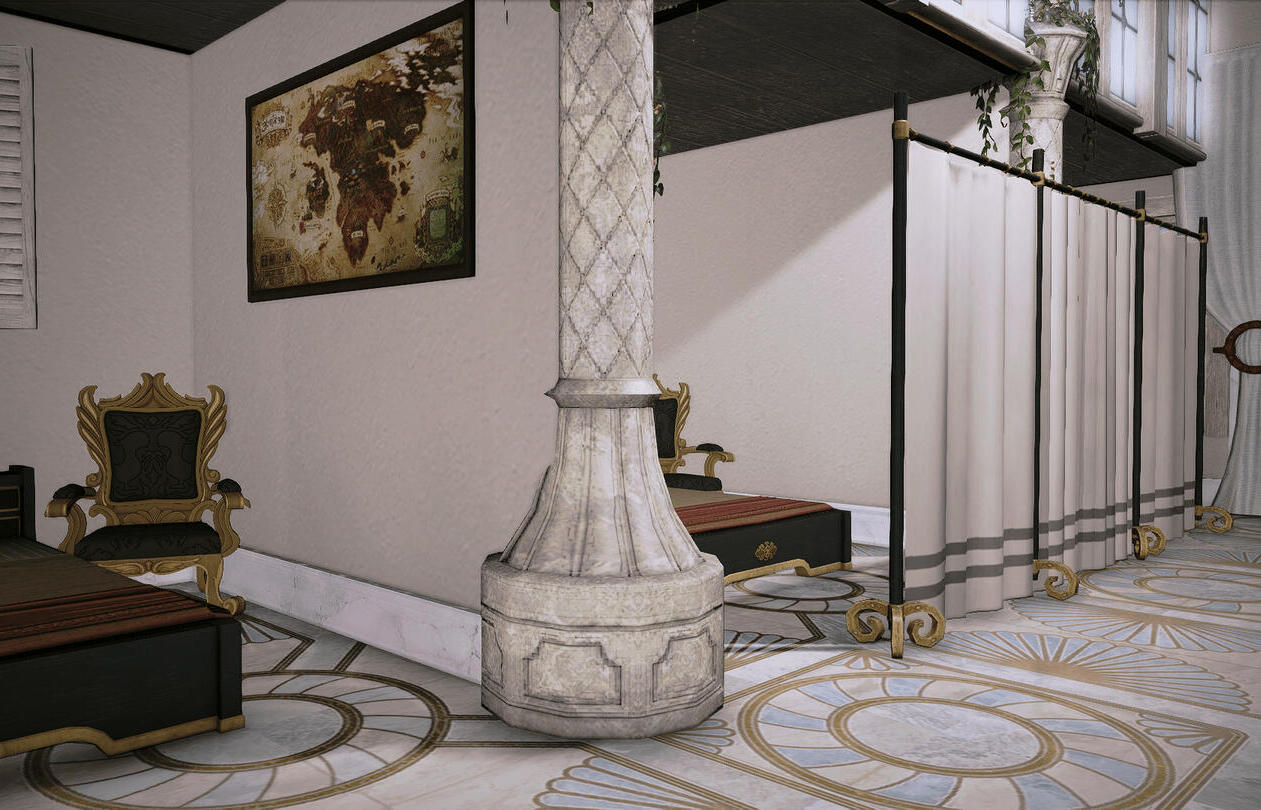 T'eirlys Celah
Owner, Scholar, All-Around Lady
Elise Oaks
General Manager, Minstrel, Hat-Wearer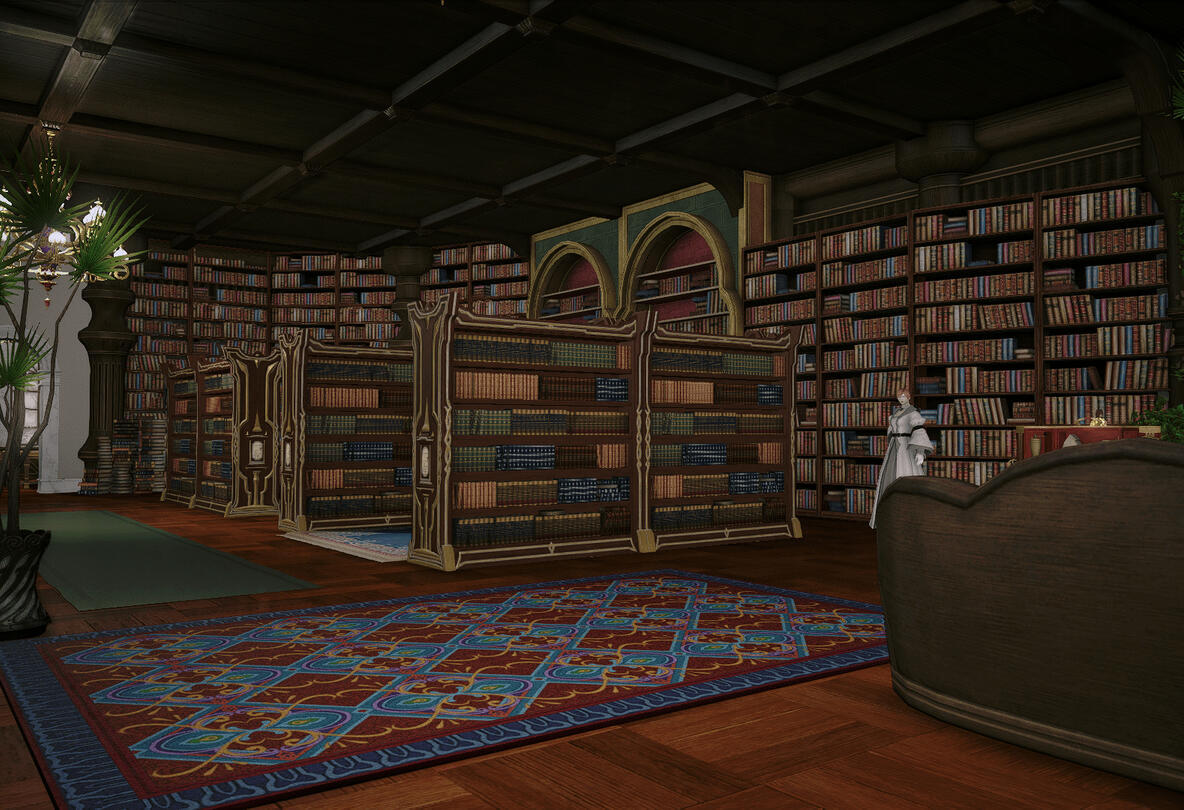 Acheron Quinn
Manager, Spa Master, and First Husband of the Rest
---
General Staff
Kato Ile
Wait Staff, Caravaneer, Tiny Frog
Aster Lucana
Wait Staff, Retainer, Definitely Just a Retainer
Cadogan Vargas
Baker, Fighter, Xaela Tosser
Revna Bloodmane
Huntress, Brawler, Bakertamer
Wynonna Greenhat
Brewer, Sharlayan Scholar, and Greenest Hat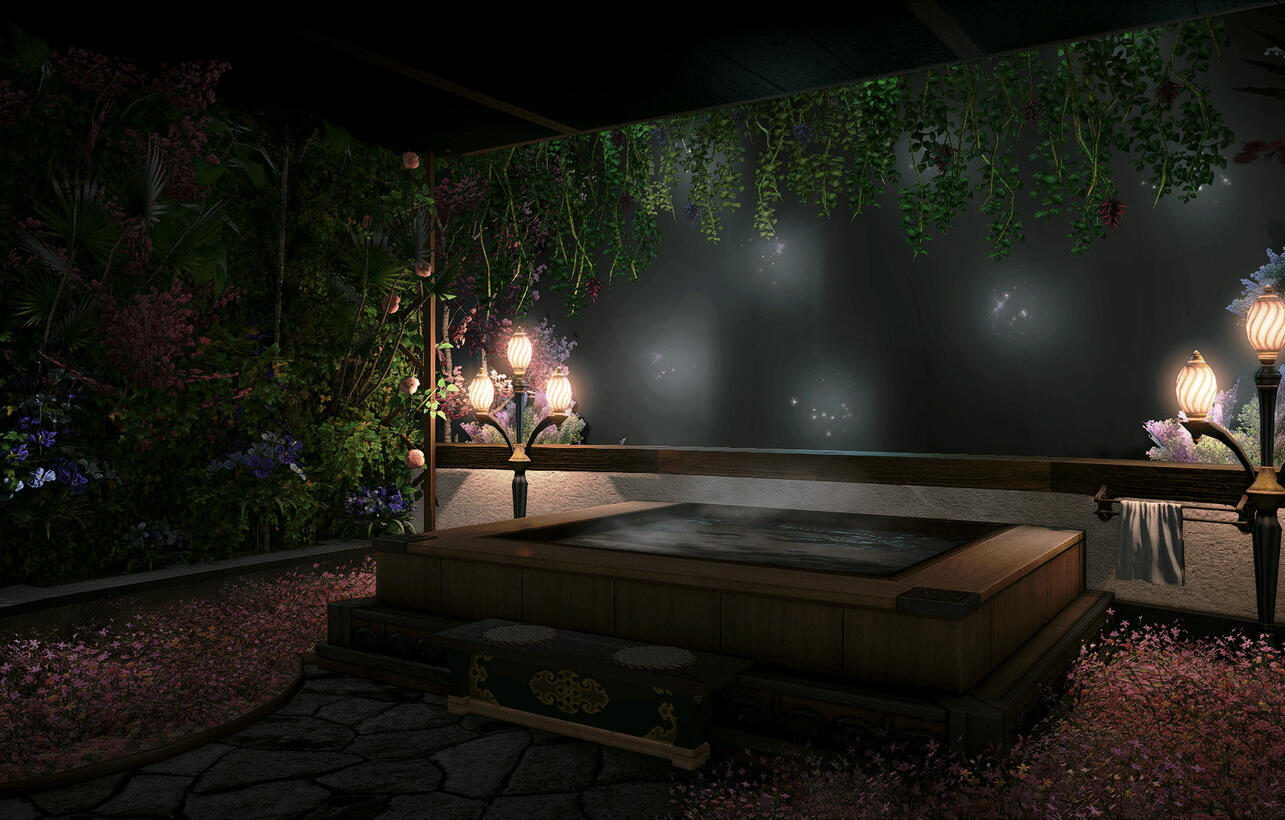 Grehzirn Eyndaeg
Security, Windseeker, Pom-Hunter
Reli'sae Nonhi
Barkeep, Tiny Catlad
---
Miscellaneous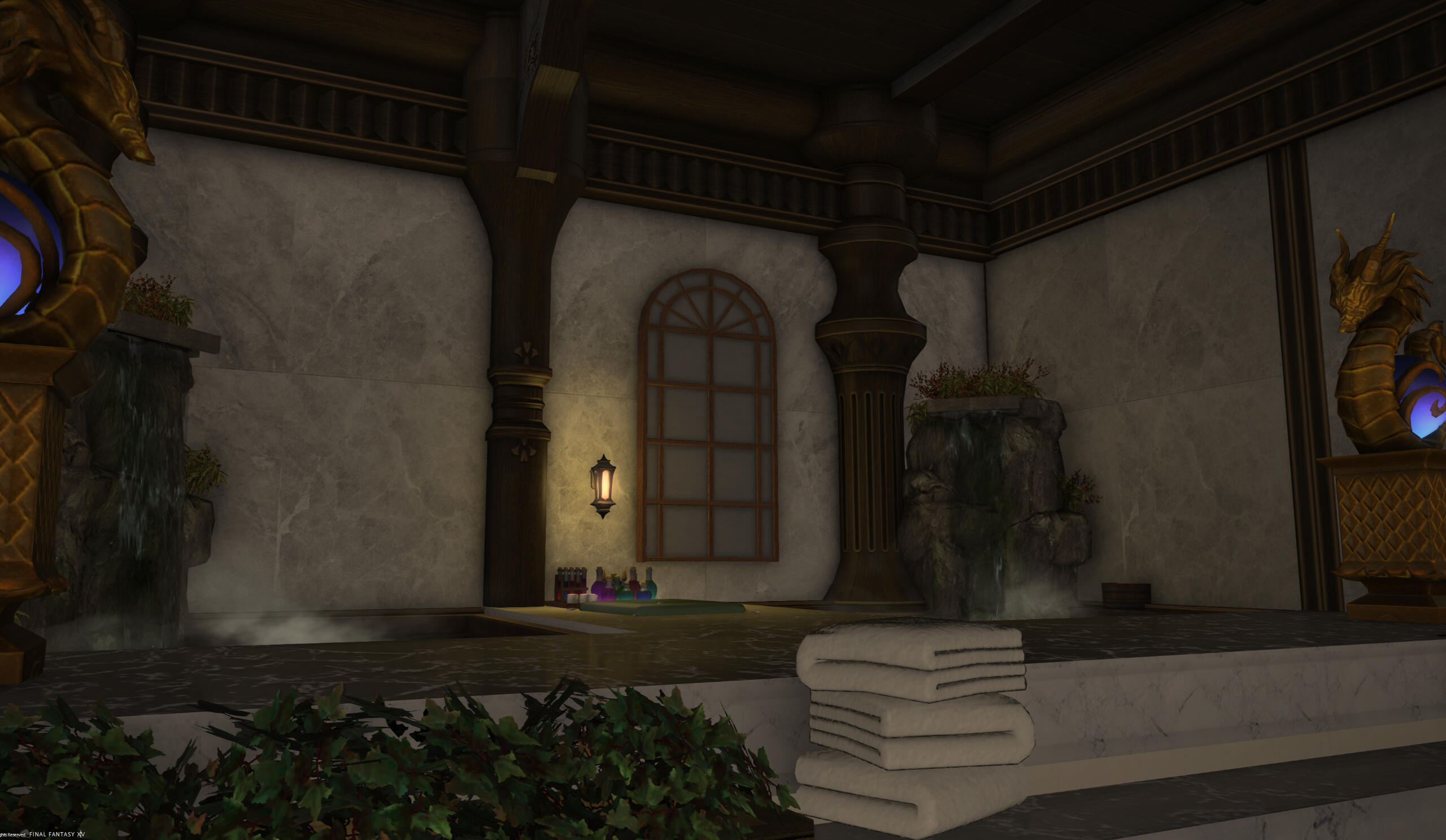 Moglint Montblanc
Brewer(??) and Malingerer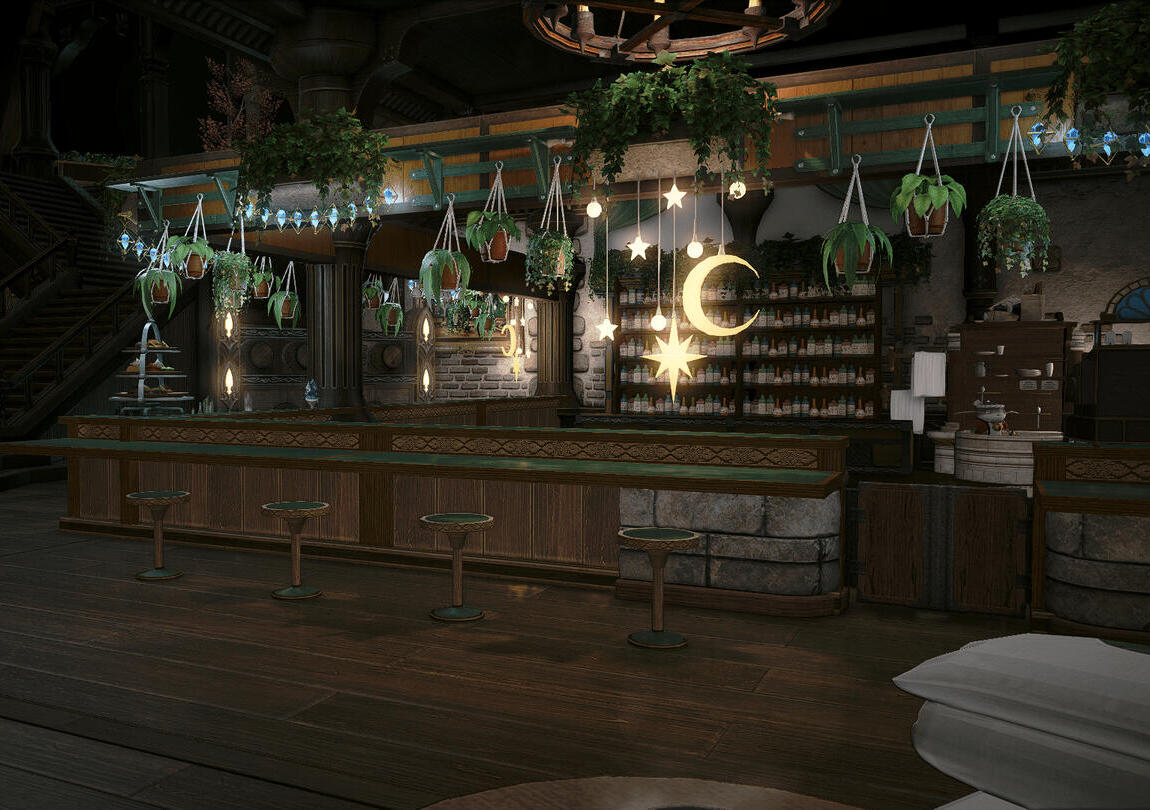 Wryn Tygarian
Combat Trainer, Retired Mercenary, Surly Drunk
Ehri Kha
Friend of the Rest and Total Lightweight
Y'solde Rhiki
Blind Rogue, Blind Minstrel, and Long-Term Occupant